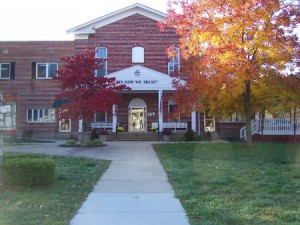 Welcome to the website of the Missouri Crawford County Collector.
Pat Schwent, County Collector
Office Staff:
Jenniffer Yates, Deputy Collector

Paula Shockley, Clerk

Tina Crum, Clerk
Our goal is to serve the citizens of Crawford County in a timely and efficient manner while still maintaining compliance with Missouri State Statutes.  The County Collector is an elected official responsible for printing and mailing the yearly tax statement's and for the collection of personal property and real estate taxes, merchant's license, auctioneer license, and state and local assessed railroad and utility taxes.  Information is compounded by the Assessor's and Clerk's Offices to create the tax statements.
The Collector's Office is responsible for providing an accounting of and distribution of monthly funds to the state, county, and other various taxing authorities.  The Collector's Office is also responsible by State Statute to conduct a tax sale each year on the fourth Monday in August beginning at 10:00 am on any real estate taxes that may be delinquent within a three year period.  The Collector's Office holds and maintains all primary county tax records for public use.
Contact Information:
Phone: 573-775-2845
Fax: 573-775-4295
Email: [email protected]